Part 1. What is a GBA Emulator
Emuladores GBA are a popular alternative to play exclusive games on GameBoy Advance without having the physical device at your reach. Usually, emulators are software you can download on any device to behave in the same aspect as the device you want it to emulate without physical change. Instead of purchasing the console, you can now download an emulator on your device to play comfortably than having a console. Also, it is perfectly legal to download an emulator on your device; however, you must not download games from an unofficial website because this is considered piracy. If you want to know the available and best GBA emulator on your device, read the next part.
Part 2. Commonly Used GBA Emulator Recommendations on Your Device
1. Para usuarios de iOS
GBA4iOS is a GBA emulator for iOS that you can have for free. The app allows you to have experienced GBA gaming on iOS11 or update since it displays similar buttons once you have the device in your hand. Also, you can adjust the frame skip, wireless linking, audio, and auto-save in the settings if you want.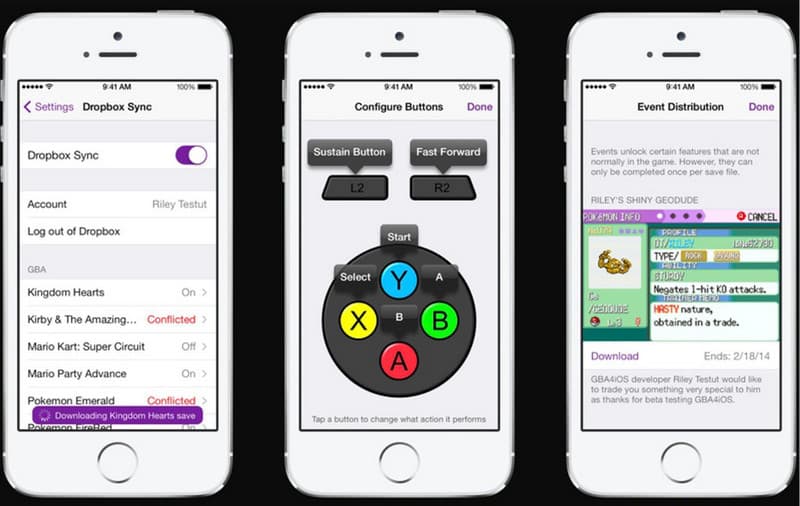 Paso 1:
Download the app on its official website, set it up, and launch it.
Paso 2:
On the left side of your screen, choose the app you downloaded on your iOS, the GBA version, then tap it.
Paso 3:
The app will automatically run, then you can see the buttons on your screen to play the game. If you want to know how to
record a game on iOS
, you need to download an app to do so or use the built-in feature provided on it.
2. Para usuarios de Android
Mi hijo is the GBA emulator for Android that we will suggest for you since you wouldn't need to root your device to download it. Here, you can experience a better performance and accuracy of what a GBA does. So, if you want to try it, you can follow the steps below.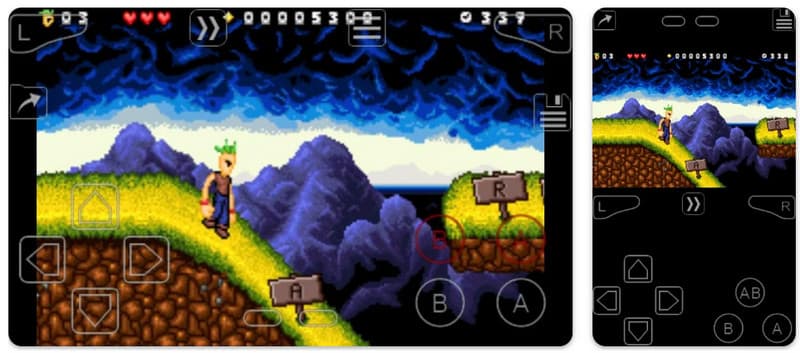 Paso 1:
Search the app's name in your Play Store and download it there.
Paso 2:
After downloading the app, download the game you want to play here. Select the GBA game file you have downloaded from the folder.
Paso 3:
If you want to save your gaming progress, you can hit the
tarjeta
icon to save it on the five slots it supports.
3. For Online Users
EmulatorGames Online is a GBA emulator online that you can access thru different web services on your device. This app presents you with various games to play once you have visited the website. Follow the steps accordingly if you want to try this out.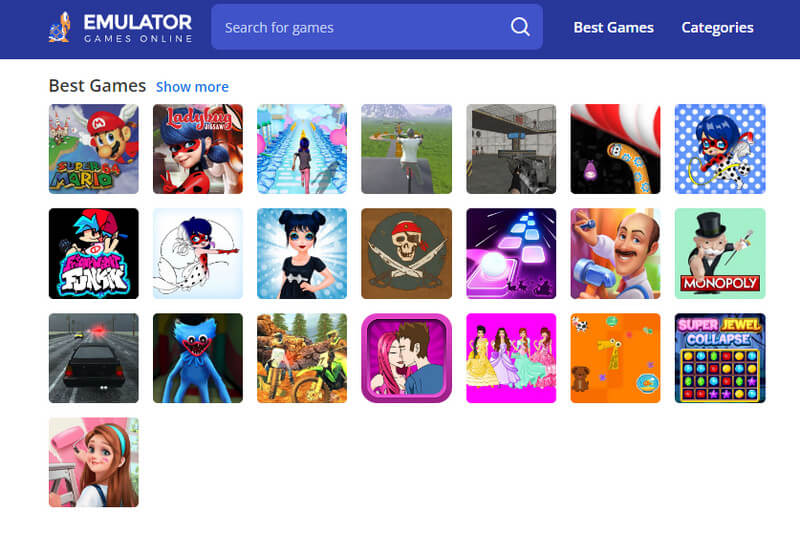 Paso 1:
Open your web browser and search over the main domain of it, and on the result, find the website.
Paso 2:
Once you are on the main website, click or search over the game you want to play that is available here.
Paso 3:
Golpear
Juego Juego
to boot up the game on your device and start playing it.
4. For Windows Users
NO $ GBA is here to help you turn your Windows into supporting GBA games. It is the best GBA emulator for PC that you can download and be used for multiplayer on the same PC. If you don't have a console but you have a PC, better download this and follow the indicated steps below.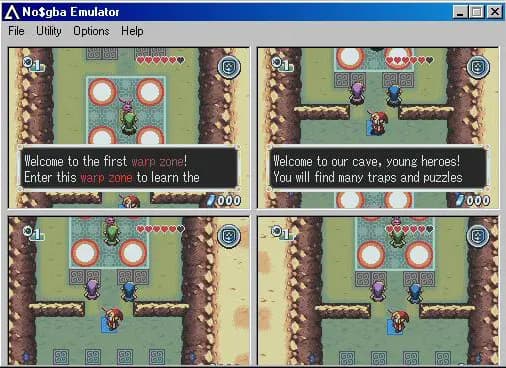 Paso 1:
Go to the official website of No$GBA and download the package there. Set the app up and proceed to open it.
Paso 2:
Choose the game that you want to play and enjoy using it.
5. For Mac Users
Avance de boicot gives you better video quality than the original console, which is why we pic this GBA emulator on Mac. You can download the latest version of the app on macOS X 10.4 or update for free, and the total file size of it is only 1.43 MB which is smaller compared to other emulators. Follow the steps below if you don't know how to use them.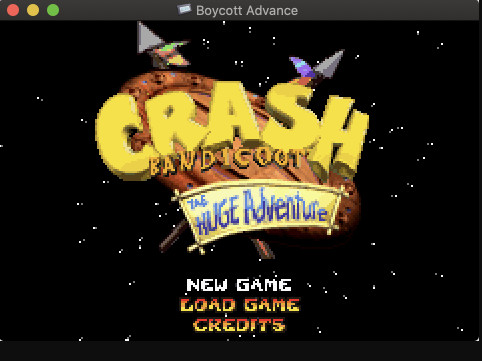 Paso 1:
Download and install the app on its website of it.
Paso 2:
Open the emulator and select the game that you want to play.
Paso 3:
A window will appear on your screen, which means the app is already running into your system.
Part 3. Want to Record the Game You Are Playing & Share It? Read This to Know How!
While enjoying your game, it would be better to record that because you will cherish it for a long time, and you can share your montage after. Aiseesoft Screen Recorder can be an excellent pickup for those who want to experience a non-stop screen recording with audio at ease. With this app, you can easily stretch out the frame according to your preference to record the area of your screen.
Even though the toolbar will appear on your recording, it will not appear once you export it. In addition to that, you can add annotation while recording per action on your screen. Want to know how to use this recorder? Better follow the quick steps that we have included here.
Paso 1:
Download the recorder on your desktop, install it, and start using the app by launching it.
Paso 2:
When the floating toolbar appears on your screen, select the
Grabador de juegos
since you want to record the play-by-play. Then launch the emulator you downloaded with the game you are about to play.

Paso 3:
Haga clic en el
un mueble consola
icon and select the emulator with the game being played on it, then hit the
REC
icon to start recording the game being played.

Paso 4:
When you want to stop recording the video, click the
cuadrado
button to stop the game recording that you are doing. Edit the length of the video if you want to make it short, and hit the
Exportar
botón para guardarlo en su dispositivo.