Part 2. Unbiased 5 Audio Clear Software on Computer Review You Needed to Read
1. Aiseesoft Video Converter Ultimate
Hasta hoy, Aiseesoft Video Converter Ultimate remains the best app to remove background noise from audio. The app can easily analyze the static, strange, and natural noises added to the recording. Even if you aren't a music producer or editor, you can still use this app since it is only a single click to remove the noises. After you have edited it here, you can now enjoy listening to the recording, and if you want to add audio to the video, you can still manage to do that with this app. There are more features this app has to offer to you that we haven't mentioned; if you want to get this, you can click the appropriate download button promptly.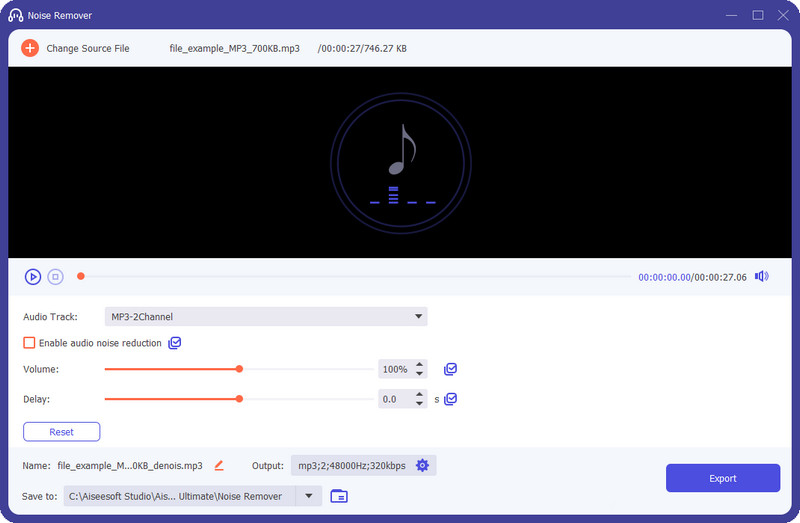 PROS
Best application to remove the background noises generated on your audio.
It can automatically detect the noise signal that it needs to remove.
You can even add a volume boost and audio sync with it.
Change the output format and settings to your desired audio output.
It is very simple to use; even a no-brainer can master it.
Rich-featured application for additional audio editing needed.
CONTRAS
No online version is available.
2. Audacia
It is a professional tool for removing background noise from audio in Audacity used mostly by professionals. Audacity focuses on recording and making changes to the audio file, including the noise remover feature. With it, you can change the audio pitch and speed according to your preferences. If you need a free tool, you can now download this on your computer. Since we have mentioned that pros commonly use the app, some new users find this app difficult to use because of its unintuitive interface and most of the features it has been hidden on the menu. Overall, the app has much to offer professionally, but it is too much for people who want to remove background noises.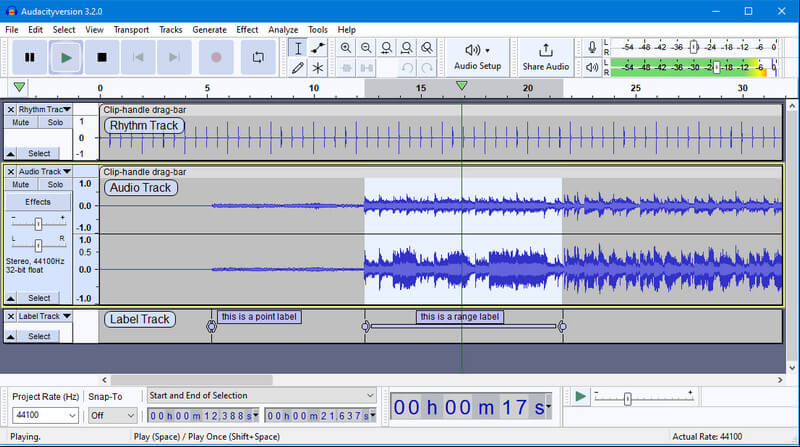 PROS
It can be downloaded on Windows and Mac for free.
The app offers a wide range of audio editing features.
You can twist the wavelength and change the mono to stereo or the other way.
CONTRAS
New users need help using it.
Its UI needed to be updated to make it easier to use.
3 Adobe Premiere Pro
Adobe Premier Pro offers many features that you can use to reduce or eliminate all of the audio noises professionally. It has a Premiere Pro audio denoiser that can minimize all the noise signals it detects as noises you may hear on your audio track. Though its design is bombarded with functions, denoising the audio remains manageable. Still, if you want to make it even more effective, you will need to download an additional extension because the portable way it provides isn't at best.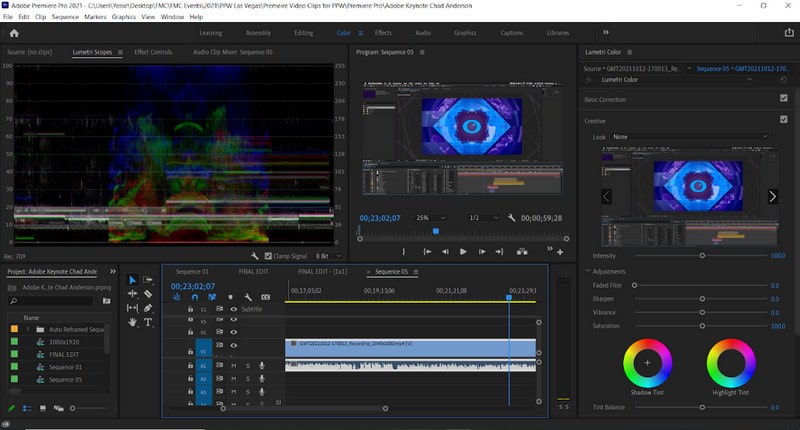 PROS
It offers integral support with other plugins.
It can adjust the wavelength of the audio track and reduce noises.
You can record, edit, and even join multiple audio tracks.
It offers unique and advanced audio settings.
CONTRAS
Expensive application.
Narrowing down the feature is difficult to do here.
We needed to have an advanced computer unit to avoid crashes.
4. Acústica
Pick Acoustica when you need an app with multi-track editing and static audio remover. This application allows you to perform a loop and mix by changing the app's settings and reducing the noise. So, if you want to use the AI noise-removing feature of it, you will need to go to the spectral editing mode of it. With all of its audio editing features, the app became an option for those who needed to quickly manipulate the audio signals and lengths. As you may see, its UI is similar to Audacity, which makes this app easier to use because most of its functions aren't hidden.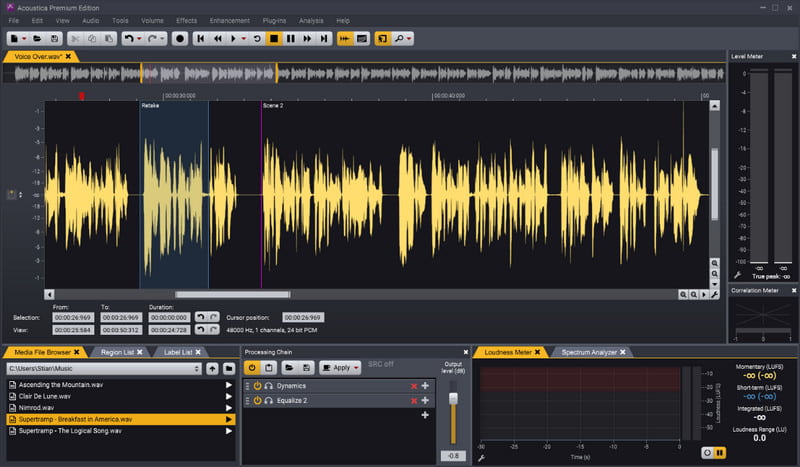 PROS
Multitrack audio editing is supported.
It has an AI that can easily detect the noise signals needed to be removed.
It can use additional help from plugins.
CONTRAS
Some advanced features here could be easier to use.
It isn't free.
5. Crisp
krisp is a must to have audio clean-up software on your end. The app offers a productive way to have clarified audio during meetings so that your voice will be as clear as the water to the other end. It is an AI tool, so you don't need to do the setup since it is automated. Aside from removing the background noises that it can get on the mic, you can also add background noises such as barking, crying, keyboard clicks, and fan sounds whenever you need. If you are wondering if you can use this app to edit, well, you can't, but if you are in a conference call and want to remove background noise of you in real-time, then pick this.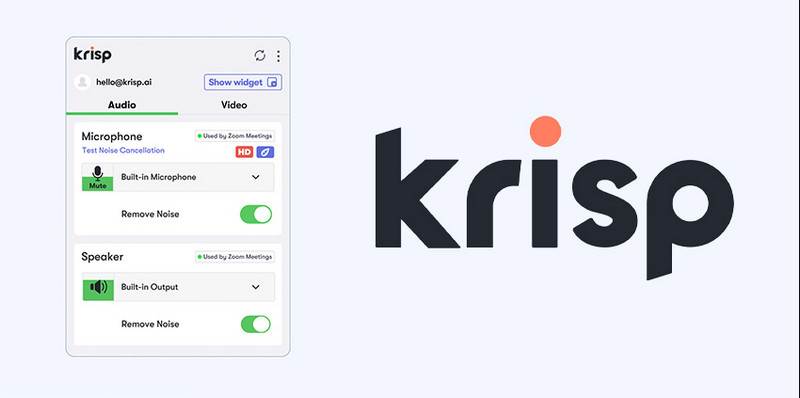 PROS
It can remove noises in real-time.
Gratis para descargar en Windows y Mac.
It can be activated even on a conference call.
CONTRAS
It can't edit an audio file.