Easiest Way to Export Password on Chrome, Edge, Firefox, & Safari with Tutorials
Have you ever found yourself frustrated when you try to access a website on a newer device or browser, only to realize that the login details you used need to be remembered? By some estimates, all people forget at least a single password for 90 days. Hence, browsers have a feature asking you to keep the details so that once you visit the same website, it automatically fills in the information. What if you have a newer device and forgot that information? Is it possible to export the details? It is! And this article accumulates all possible ways to do it, such as exporting passwords on Chrome.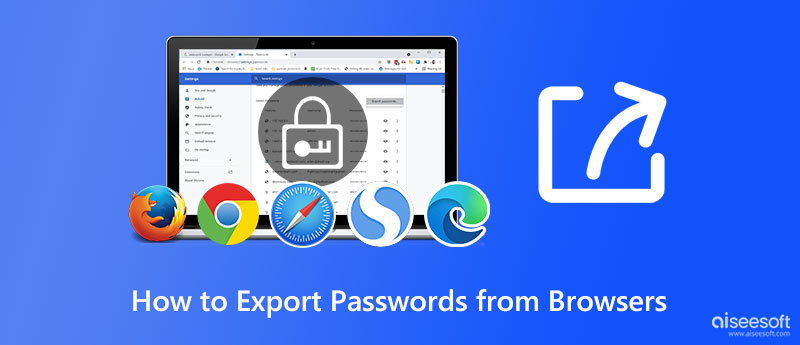 Part 1. Best Way to Export All Passwords Saved on Your iPhone | Best App to Have
Administrador de contraseñas de iPhone de Aiseesoft allows you to export Chrome passwords and other login details accounts you have already used and create a copy on your desktop. With this app, you can retrieve saved passwords on different websites and games you have forgotten for a long time. If the auto-fill isn't working anymore, then using this application to scan and export all of the login information is necessary so that you don't need to keep track of the login details, and you will have a copy of it on your other device.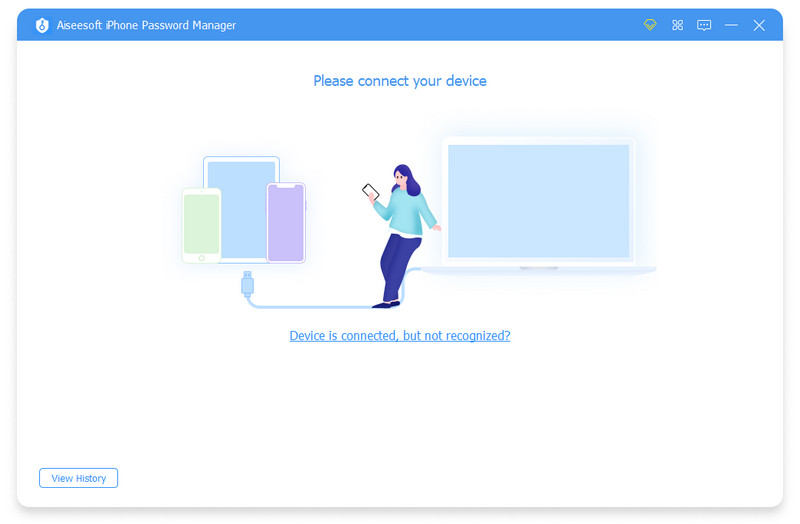 However, once you have changed the password on your iPhone, the password you have exported to this device will not be automatically updated, meaning you will need to re-save it or change the password on the list. If you want to use this password exporter, you should download it now on your device to replicate all of the login information saved on your iOS into your desktop.
Part 2. How to Export Chrome Passwords on PC, Android, and iOS
Aunque Google Chrome isn't a built-in browser on many devices, it is still considered one of the most used browsers you can download and use for surfing. With vast features, you can now log in to your account here, and every website you are about to visit will notify you if you want to save it. If you have been using this browser for a long time and forgot the login details on other accounts, then you better read the following details that we have added below to help you understand how to export passwords from Chrome with any device.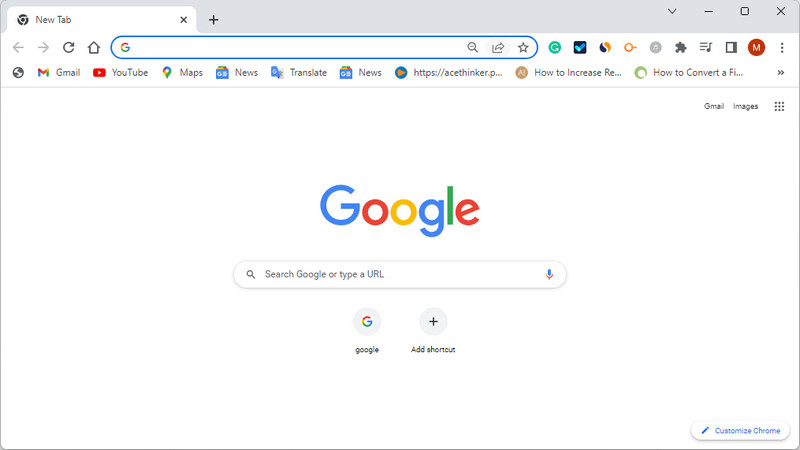 Export Password on Chrome PC:
Paso 1:
Open the browser and go to the key icon inside your profile.
Paso 2:
After you have clicked that, it will lead you to the
Gestión de contraseñas
screen; then click the three dots and select
Exportar contraseñas
.
Paso 3:
To confirm the exportation, you must click
Exportar contraseñas
again on the notification box that will appear. On the folder, select the path where you want it to be saved, and click
a Salvar
para proceder.
Export Password on Chrome Android:
Paso 1:
Launch the app, select the menu, and choose
Ajustes
on the list that will appear.
Paso 2:
Your account settings will appear on your screen, tap
Contraseña
, then hit the three dots in the upper right corner.
Paso 3:
Toque en el
Exportar contraseñas
that will appear and confirm it by clicking the same thing on the notification box. As easy as that, you have now created a copy of all your account and password on Chrome.
Export Password on Chrome iOS:
Paso 1:
Open the app and ensure that the Google account that you have the password you want to export is signed in here.
Paso 2:
On the bottom right corner of your screen, tap
Más
or the dots lined vertically to see other options. Select
contraseñas
y elige
Exportar contraseña
.
Paso 3:
Confirm it by tapping the
Exportar contraseña
again, then choose where to save it.
Part 3. How to Export Microsoft Edge Passwords [Windows Only]
Microsoft Edge is the most popular and best browser to use if you are into business than Chrome. Since this browser is best for protected surfing, there have been numerous times that we have saved our passwords here and need to remember what it is. So, if you encounter this problem, follow the instruction that we have added below to export edge passwords for Windows.
Paso 1:
Open your account on Microsoft Edge and click the edge menu and select
Ajustes
.
Paso 2:
Under it, you will be able to see the
Contraseña
option. Click that to proceed. Click the three dots and
Exportar contraseña
on the upper right of that.
Paso 3:
Re-click that again, enter the password you use on logging into your computer, and save it lastly on your desktop. Now that you have exported the password on your Windows, you can use the
Administrador de contraseñas de Windows
to keep track of the password you have exported here.
Part 4. How to Export Firefox Passwords on Windows & Mac
Unlike Microsoft Edge and Safari, Mozilla Firefox isn't pre-installed on any device, so you must download this browsing app. But there is no need to worry because the browser is free. Though it isn't as popular as Google Chrome, millions of users still use this as a personal web browser. So, if you are one of them and forgot the password to your account, signup up here better read the step-by-step tutorial to use the Firefox export password option.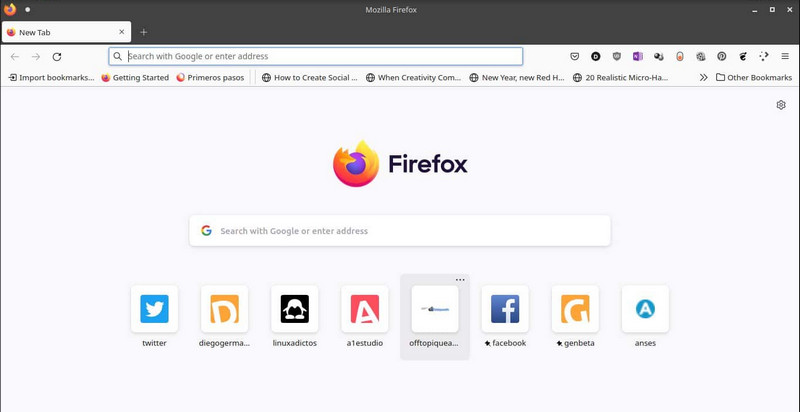 Paso 1:
Now that you have downloaded it click the three horizontal lines to open the menu.
Paso 2:
Elija
Contraseña
to open the about: logins page on a newer browser tab.
Paso 3:
After that, proceed by clicking the three dots to
Exportar inicios de sesión
.
Paso 4:
A dialog box will appear on your screen, and you can see the login information as readable text, then hit
Exportar
.
Paso 5:
Find the perfect location where the file should be saved and proceed with downloading or exporting it.
Part 5. How to Export Safari Passwords [Apple Devices Only]
Safari is the default browser on many Apple devices, so if you want to surf on your iOS, choose this instead of downloading another third-party browser such as Chrome. So, if you plan to export Safari passwords, follow the tutorials we have added below.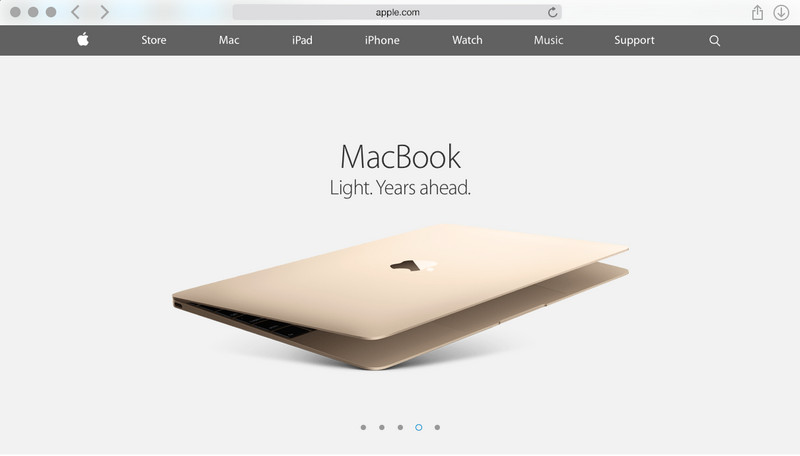 Paso 1:
While using the app, select the File Menu and Export option. Under that cascading menu, select
Contraseña
.
Paso 2:
Después de eso, haga clic en
Exportar contraseña
to export all your passwords as CSV.
Paso 3:
Add the file name and location where that file will be, and hit the
a Salvar
button. If you want to manage the passwords you have exported, you could use the
Kaspersky Password Manager
or its alternative to keep track of all the passwords simultaneously.
Part 6. FAQs on How to Export Browsers Password on Any Platforms
Is it possible to recover a forgotten Gmail password?
If you have created copy like what we have shown you in this article, you can open that file to see the password you used on your Gmail. If that didn't work, we suggest you read additional information that will easily feed you newer ideas on recovering forgotten Gmail passwords.
Can I stop the browser from saving the password on the website?
That is possible once you reject the confirmation box that will appear on your screen, which means you will need to fill in the login form to open the account manually. If you don't like inputting the account, it is an excellent opportunity to save the password on the most common browser you use, like what we have added here.
Can anyone access the password that I have exported on the browser?
Yes, anyone who uses the device where the file is can access it because CSV isn't encrypted. So, if you are users who quickly forgot your password but want a backup, you must extract all the login details and use a vault to save the file in that area far from intruders.
Conclusión
How to export passwords on the browser? Suppose your password is saved on Chrome, Microsoft Edge, Mozilla Firefox, and Safari. In that case, the tutorial we have added here can help you quickly solve that problem and also on different devices. Does this article help you? If so, give us five stars and leave a comment below if you want to.

Deja tu comentario y únete a nuestra discusión